Roll Off Dumpster Rental in NH: Frequently Asked Questions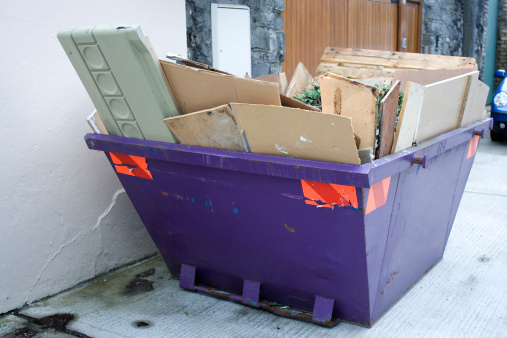 Roll-off dumpsters can be rented by anyone for almost any purpose.
If you're looking for roll-off dumpster rental in New Hampshire, it can be a surprisingly tricky task to some degree. That's why we've put together a collection of frequently asked questions to help you out
Who Can Rent a Roll-off Dumpster?
Anybody! Roll-off dumpster rental is available to businesses, governments, and private citizens.
What Types of Roll-Off Dumpsters are There?
You can get dumpsters in sizes ranging from ten to forty feet. Ten to twenty feet tends to be ideal for most small to medium-sized renovation or demolition jobs.
How Much Will It Cost to Rent a Roll-Off Dumpster?
That depends on the size of the dumpster, the time you'll need it for, and how much you intend to throw out. As a rule of thumb, most dumpster rentals will include fees for pick-up and drop-off, a daily rental rate, a fuel surcharge, and tonnage; that is, how much you pay per ton for garbage thrown out. Tonnage may be limited depending on your rental agreement, so be sure to ask about overage fees.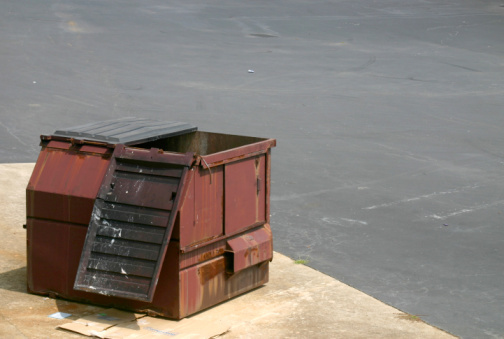 Place your dumpster somewhere safe!
Will I Need a Permit?
The state of New Hampshire leaves permitting and rules about dumpsters to local governments within the states. Call your town's Department of Public Works to ask about permits and other questions you may have. As a rule, however, you will need a permit and that permit will be for no longer than thirty days.
Where Can I Put a Roll-Off Dumpster?
Dumpsters can be placed anywhere on your private property in most jurisdictions in New Hampshire. We strongly recommend, however, placing dumpsters away from features like sewers or underground electrical conduits, and to place dumpsters only on paved surfaces that are rated to handle the weight. Otherwise your driveway may crack!
Can I Put a Roll-Off Dumpster On the Street?
That will depend on local laws and the condition of the street your house is on, and may require extra permits. Call your town's Department of Public Works or the police.
What Can I Throw Away In a Dumpster?
Pretty much anything that isn't actively dangerous. Construction waste, yard waste, furniture…most of what you need to throw out can go straight to the dumpster.
Anything I Shouldn't Throw Out?
New Hampshire law prohibits the disposal of certain toxic materials, or items that would leak toxic materials like batteries, from being disposed of in the same way as most other trash. However, it's fairly likely your town's solid waste depot has methods of disposing of these items for you, and you'd be surprised the number of things that can be recycled.
Similarly, we recommend against disposing of large quantities of organic waste in dumpsters that aren't emptied on a daily basis. It can create a health hazard at your job site, and may get you in trouble with local or state authorities.
If you're looking to put a dumpster on your job site for the right price, start with Graham Waste. At Graham, we offer a wide selection of dumpsters and storage containers at a competitive price. If you've got a lot to throw out, call Graham Waste.