Renting a Dumpster: 5 Questions to Ask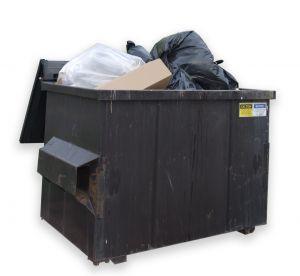 Get on the right track for disposal.
Whether you're remodeling a house, cleaning out a trash-strewn lot or just have, literally, a ton of stuff to throw out, renting a dumpster can be an ideal way to get your waste in one place and taken care of. However, it can also be a nightmare if you're not properly set up. Here's what to ask your dumpster rental company before you put down your hard-earned money.
Does The Cost Include Tonnage?
Any respectable dumpster rental place is going to detail costs and fees up front. There's usually a pick-up and drop-off fee, a fuel surcharge, and most importantly, tonnage. "Tonnage" refers to how much stuff you're throwing out and as you might have guessed, it's priced per ton. Find out the tonnage rates and whether the fees include that before you rent, and also ask about the fuel surcharge.
What Happens if It Rains?
Dumpsters are essentially large steel boxes that hold things and unfortunately, if it rains, it'll be holding a lot of water. Not only that, if you've got materials that absorb water in your dumpster, they can become soaked and weigh substantially more. Will the driver drain the bin of excess water? Will the extra water become part of your tonnage? Knowing this can save you a pretty penny.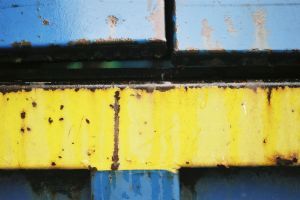 The right questions can make all the difference.
What Local Laws Do I Have to Obey?
Dumpsters contain garbage, and most towns are pretty strict about how, what, and where you can put one. For example, in the state of Massachusetts, dumpsters are regulated by town, and each town has slightly different rules about how dumpsters are allowed in the town limits. Generally speaking, dumpsters above a certain size, usually three cubic yards, will need to be approved with a permit from the local Board of Health and most towns won't let you put organic waste in a dumpster unless it's emptied daily. Check the laws before you rent. Rules may change or you may find more paperwork is necessary.
How Clean and Well-Maintained are Your Dumpsters?
"Dumpster" and "cleanliness" are not usually two words people string together in a sentence, but the truth is that a dumpster needs to be cleaned and properly maintained just like any other tool. Ask to look over the dumpster you're renting and look for signs of wear like panels rusting through and welds beginning to separate, or detritus still stuck in the dumpster.
Where's a Good Place to Put It?
The dumpster rental company can't really make this call for you. You'll have to look over your property, measure out some space, and look into where it should go. Ask your dumpster company about placement, show them photos of the location, and ask what they recommend with the specific product you're renting. Ideally, there will be a paved surface that's reasonably level for you to place your dumpster.
Remember, when it comes to renting a dumpster, always ask questions. Any company worth working with wants you to have as smooth and simple an experience as possible and the more information you have, and can provide, the better.