Meet Our New Operations Manager, Tom Farrell
Graham Waste Services Expands Management Team
Transportation Industry Veteran to Head Operations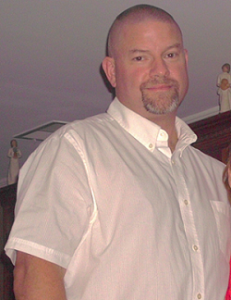 Cohasset, MA – March 5, 2013 – Graham Waste Services, the trusted leader in waste management, today announced the appointment of Thomas P. Farrell as Operations Manager.  In this new position, Mr. Farrell will lead the Graham's team of drivers and handle all related issues regarding safety, inventory control, dispatch, accident investigation and insurance.
"With more than 24 years of experience in waste management transportation, operations and dispatch, Tom brings expert level experience and highly skilled capability to his new position," said Lynne Schwandt, Owner of Graham Waste Services.  "His background will further enhance the professionalism and care that we provide to our customers.  We are very happy to have him working with us."
Prior to his new role at Graham Services, Mr. Farrell held several positions of increasing responsibility with Regency Transportation in Franklin, MA, Capital Paper Recycling/Mass Hauling in Weymouth, MA, and Tighe Trucking in Winchester, MA.
Mr. Farrell's deep, professional experience in all aspects of waste management transportation includes truck driving, waste hauling, dispatching, scheduling, customer care and driver personnel management.  In his most recent position at Regency Transportation, he dispatched over 60 drivers nightly to routes throughout New England, New York and Maryland, trained dispatch personnel and maintained 100 percent (100%) customer satisfaction.
A Massachusetts native, Mr. Farrell lives in Weymouth with his wife, Jennifer, and their four daughters, Kyleen, Courtney, Kate and Cassidy.  He enjoys working out and attending his daughters' sporting events, of which there are many.
About Graham Waste Services
Graham Waste Services (GWS), serving Eastern Massachusetts, Cape Cod and Southern New Hampshire, has been a trusted leader in waste management for more than 40 years. It provides commercial/ residential trash pickup, recycling services and high-quality, roll-off-dumpsters and storage containers at affordable pricing. With a commitment to superior customer service, GWS guarantees knowledgeable waste management counsel, timely container drop–off, efficient billing and friendly, thorough communications with each client. For more information visit www.grahamwaste.com