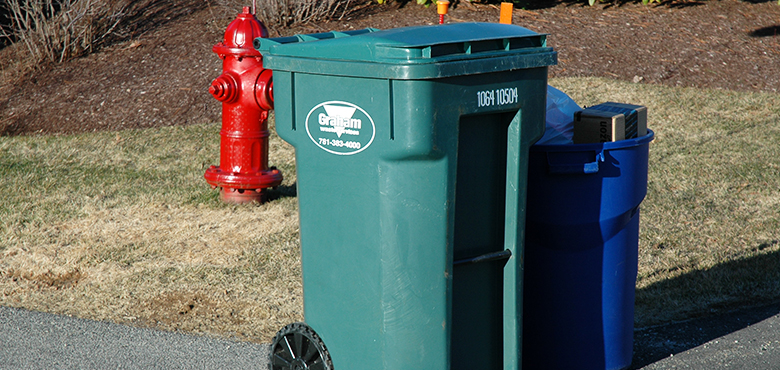 Trash, Garbage and Recycling Services for Hull, MA
If you are looking for reliable Hull Trash and Garbage services, Graham Waste is the right choice. There is no need to find someplace to haul trash when our company will provide you with curbside pick-up. Graham Waste provides reliable professionals who will come to your home once a week for trash and garbage collection. Whether it is only a single bag of garbage that needs collected or a whole barrel, our company will haul it away. Our professionals take the cumbersome chore right off of your hands for you.
Hull Recycling Services and Pick-up
Graham Waste is not only a reliable source for trash and garbage but also a reliable solution for Hull recycling. There is no need to keep filling landfills with items that can be recycled. Graham will haul all of your recyclables to a central facility then sort them to be re-processed. Recycling solutions provided by Graham are also curbside pick-up, providing the same convenience as trash and garbage pick-up. Recyclable items include paper products, plastic products and glass products. These products can be re-processed into items that are used every day such as paper packing products or household trash bags.
Hull Dumpster Rental and Storage Container Drop Offs
Finally, on top of trash and garbage pick-up and recycling pick-up, Graham Waste also provides Hull dumpster rentals. You never know when a dumpster rental will come in handy. Dumpsters can be rented for simple household projects such as cleaning out the basement, or they can be rented for projects such as renovating part or all of the home. Dumpsters are not only available for individual rental, but also commercial rental by companies. Dumpsters come in any shape and size imaginable, making it certain Graham has the proper dumpster to fit your project. Graham Waste will deliver the dumpster or storage container within hours of getting the call one is needed, and is only a phone call away from pick-up also.