How to Rent a Dumpster, Step-by-Step
Sometimes you need a dumpster.
Think you need to rent a dumpster to complete a renovation job, get a property cleaned up, or other tough cleaning jobs? Here's what you need to do, step-by-step.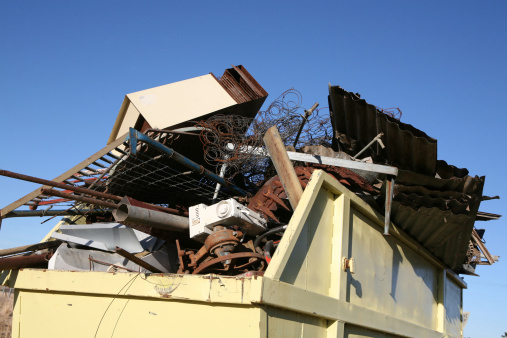 Inventory What You're Throwing Out
First things first: What's going into this dumpster? Will there be anything potentially hazardous or toxic such as lead paint or asbestos that you'll need to get rid of? Will there be organic waste? Make sure you know what you're throwing out.
Measure Out Where It Will Go
First, figure out if you can put a dumpster on your property. Measure out locations such as your front yard and your driveway, and think about where you can put your dumpster where it won't interfere with traffic and parking at your location or the job. Then, contact Dig Safe about possible underground wires or pipes that may also cause problems.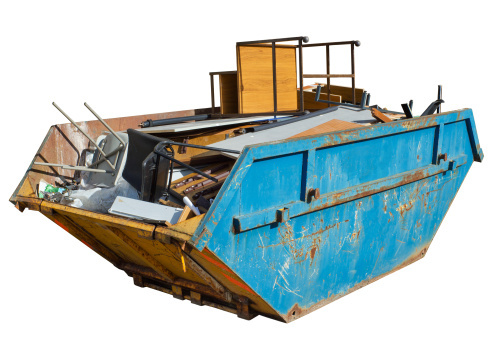 Call City Hall
Many towns in Massachusetts and New Hampshire leave the regulation of rental dumpsters and their other functions to local government, often the Board of Health or the Department of Public Works. Call your town's seat of government and ask what permits you'll need and what requirements you'll need to fulfill to stay within the law. If you need to place it on the street, that may also require a few permits.
Get an Estimate from Graham Waste
Contact Graham Waste and tell us about the scope of the job that you're doing and consult with us about what kind of dumpster you'll need. Our detailed estimate includes an overview of all fees. Many dumpster companies will charge pick-up fees, drop-off fees, fuel surcharges, a daily rental rate, and tonnage (a price per ton for moving the dumpster once it's full). We give you everything you'll need to know up front.
Be There for Delivery
The dumpster delivery driver will need guidance as to where to place the dumpster, so make sure that you or somebody you trust is there to help them out when we arrive. Have your permits, especially if you're placing a dumpster on the street. Be sure to ask the driver if anything needs to be moved out of his way, or whether he may have any suggestions about what to do. Similarly, be there for pickup if needed.
Fill It
You've got the dumpster, so go to town and dump what you need to get rid of in it!
When looking at dumpster rentals, consider Graham Waste. We take pride in offering the best dumpsters for rent in the area and have competitive price and friendly service. With Graham, you'll get the dumpster you need when you need it.