Hanson Trash Pick Up and Recycling: Graham Waste is Coming!
It's true, it's true. Starting in July, Graham Waste will be offering trash pick-up and recycling services to the town of Hanson on the South Shore.Just as we help residents around Hanson, our experienced team of trash and recycling experts will be performing curbside pick-up chores with our state of the art waste removal trucks and technology.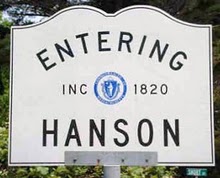 We're excited as can be to be working in Hanson, and would love to chat with any of our future customers before we launch in July. Save yourself the weekly trip to the weigh station or the dump. Stop hauling smelly garbage around in your car. Let Graham Waste handle your trash and recycling.
To learn more about Hanson Trash Pick up, check out the town's recycling policy.