Graham Waste Hires Stew Curran to Help Sales Effort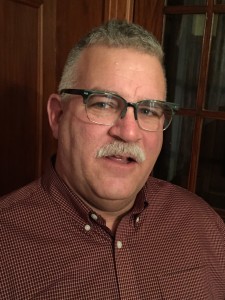 Stew Curran Joins Massachusetts Industry Leader as Sales Associate

Cohasset, MA –Graham Waste Services has hired Stew Curran as Sales Associate of the family-owned and operated waste management company. Curran will be based out of the company's Cohasset office, and will service the Eastern Massachusetts territory.
Curran has worked in sales and sales management for waste and recycling companies, both regional and national, over the past 24 years throughout the Greater Boston area. He's developed a reputation for his industry knowledge and customer service skills.
Most recently Curran served as a Senior Account Manager and Sales Director at Mass Hauling & Capital Paper Recycling. His career experience includes efforts to design and implement sustainability and diversion plans for property managers throughout Greater Boston, as well as providing oversight on LEED audits for clients.
Curran will take on many tasks in his new role as a Sales Associate for Graham Waste Services. One initiative he'll undertake will be to proactively assist their existing client base in decreasing generated waste with improvements in their diversion rate stemming from better planning and means like recycling. He will also help construction and commercial clients to achieve LEED certifications for their efforts and develop the company's offerings to new clients.
"The family-owned aspect of the company combined with their strong reputation for customer service makes Graham a unique place to work." said Stew Curran. "I'm proud to join their team."
Graham Waste Services specializes in offering high quality roll-off dumpster rentals and storage containers at affordable prices. As a company they have amassed over 40 years of industry experience, catering largely to the construction and commercial waste sectors as well as offering residential waste services on Massachusetts' South Shore.  Graham has locations in Cohasset, Brockton, Newton, Sandwich, Rockland, Abington and Everett with storage yards throughout the Eastern Massachusetts region to promptly service customer needs.
"We are very excited and fortunate to have Stew join our team," said Lynne Schwandt, Owner of Graham Waste Services.  "He comes with a sales background that is one of the most impressive in the industry, has strong local roots within our territory area, and will certainly be a great complement to our team."
Curran lives with his wife and three children in Hull, MA where they have been longtime residents. He led the Thayer Academy boys lacrosse team to their first league championship in school history in 2014, was the former head coach of 3 state championship teams at Cohasset High School, and was inducted into the Plymouth State College Athletic Hall of Fame in 2014.
Curran has a Masters of Education degree from Boston University and a Bachelor of Arts degree with a focus in secondary education from Plymouth State College.
About Graham Waste Services
Graham Waste Services had built a reputation as the leaders in roll off containers for waste disposal and storage containers in Eastern Massachusetts. Graham Waste Services specializes in offering high quality roll-off dumpster rentals and storage containers at affordable prices.
As a family-owned and operated company, Graham Waste Services has amassed over 40 years of specialized experience and industry knowledge, which is used to match contractors and individuals with the perfect containers for the task at hand. As leaders in the industry, they provide exceptional customer service that has earned us a reputation of being second to none.
Graham Waste Services also specializes in residential trash pick-up and recycling services for communities on the South Shore. For more information visit www.grahamwaste.com
Media Contact:
Matt Watkins
Watkins Strategies
617-571-4582