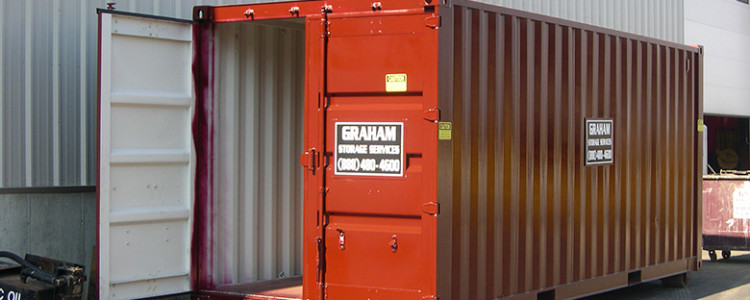 Storage Containers
Reliable temporary storage containers are essential to the success of any home or office renovation project. Graham Storage specializes in providing high quality, secure storage container rental units that are perfect for on-site use.
If you live in eastern Massachusetts, Boston, or southern New Hampshire, Graham Storage will gladly deliver and pick up your storage containers at your convenience.
As leaders in the roll-off container industry, the team at Graham Storage is committed to providing you with customer service that exceeds your highest expectations. When you do business with Graham Companies, you are securing the best products and most reliable service in the industry.
Storage Container Rental: Quality Counts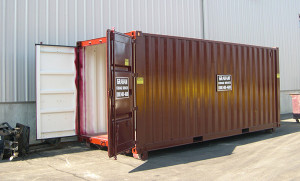 The storage containers available at Graham Storage are 20'x8'x8.5′, which means that each unit provides over 50 cubic yards of storage. Whether you are interested in storing important business records during tax season or in temporarily housing office furniture during a renovation project, our storage containers will provide you with ample space and plenty of protection. Our containers are equipped with swinging doors that lock in place and security hinges that you can padlock.
Storage Containers: Service That Makes the Difference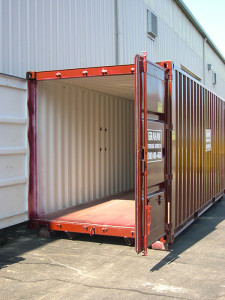 Graham Companies is a family run operation that has an established track record of providing exceptional service to its clients for over 30 years. A leader in the roll-off container industry, Graham Storage knows exactly what it takes to exceed the demands of its most discerning customers.
We promise that a friendly and knowledgeable customer service agent will answer your telephone calls during normal business hours. In addition, we guarantee that your storage container rental unit will be delivered and picked up on time at the site of your choice. Further, we promise to deliver your rental invoice in a timely manner, so you can stay on top of your monthly accounting. Our skilled team of roll-off rental providers is committed to transparent and above board business dealings.
Reputation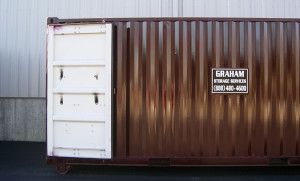 When you are storing valuable work or personal possessions on-site, it is imperative that you rent storage units from a company you can trust. Graham Storage is widely respected in the industry for our high customer service standards, as well as our top-notch container units.
When you entrust your storage unit needs to us, you can rest assured that your valuable possessions are being housed by the most reputable container provider in the region.